STARDUST ROOM
14th December 2004-14th January 2005
[Back to Mizar 5| Archives List]

.....


tones
Friday, January 14th 2005 - 08:26:26 PM
Yo Randy - what's the shakes?

Re: "...Kid Charlemagne" - isn't that what flashbacks are for? Recycle, recycle...

Btw, listening to the John Beasley "A Change of Heart" cd this morning when a customer ask who the guitar player was on track 5, "Frasier St. Lament". Interestingly, there's not a single guitar player credited anywhere on the cd. Could it be an uncredited solo by the album's producer Dr. Walt? Is it too late to ask JB?


Randy
Friday, January 14th 2005 - 07:48:51 PM

http://hometown.aol.com/ nightfly62/Nightfly.html

Steely-folk,
So what are the twisted masses in this corner of the internet listening to in early 2005? In this sour era of the new oligarchy, would it be the cool percolating rhythms of hard bop? The visceral brutality of screaming, distorted metal? The soothingly contemplative wash of Chinese folk music? Or perhaps the mechanical repetition of teutonic techno? My contribution -- via link:

http://hometown.aol.com/nightfly62/p18.html

Randy
Music History Site


No Static At All
Friday, January 14th 2005 - 04:14:31 PM

http:// www.hr-online.de/website/rubriken/kultur/index.jsp?rubrik=2023
Three decades of Steely Dan music, arranged for big band by Fred Sturm, featuring Ryan Ferreira on electric guitar. The German hr Big Band performed and recorded 11 songs: Do It Again, Bodhisattva, Pretzel Logic, Black Friday, Home At Last, I Got The News, FM, Gaucho, The Goodbye Look, Negative Girl and Two Against Nature.
Guitarist Ryan Ferreira was born in the 80s and is a huge Steely Dan and Walter Becker fan. He studied at the Eastman School of Music and met and performed with musicians like Bobby McFerrin, Peter Erskine, Dave Holland and Kenny Wheeler. Apart from jazz, his other great passion is rock music.
And that's exactly what you get when listening to most of these big band renditions of Steely Dan classics: A powerful fusion defying the logic of musical conception as we know it.
'Black Friday' takes the listener on this rollercoaster journey in a rich and wealthy environment of jazz, abandoning the initial rock element and transcending the song onto newer levels. Just when one's about to fully accept this metamorphosis, the journey takes the listener back to where the roots of rock settle in contemporary soil, but on familiar grounds.
'Home At Last' balances like a vessel out on the open sea, where the fog and cold keep it in a universe of its own, until it slowly reaches this point of no return. You won't believe what's happening as soon as 'Two Against Nature' begins its passionate course in a surprising landscape of Euro-Latin ingredients to feast & nourish, while just a few secs before, you barely escaped dissecting the merit of 'Negative Girl' because of its warm, fluent and positive charisma. The mood on 'Pretzel Logic' reflects a true sense of melancholy and longing of a lone soul. The real clever thing about these big band arrangements, is how they manage to narrate and translate the imagery of the lyrics, for they're very well taken into consideration when Fred Sturm arranged these Steely tunes.
This CD is best played out loud!

"More than almost any other Big Band in the world, the hr Big Band stands for innovation and variety. It unfolds its activities in a broad range of styles that covers the roots of jazz, well-known Swing standards, discerning light entertainment and musicals, avant-garde jazz and popular music such as HipHop.
World music, crossover concerts such as 'Literature and Jazz', 'Jazz and Film', 'Jazz and Dance', as well as children's and Christmas concerts are further projects with which the Big Band of the Hessischer Rundfunk (German Public Radio of Hessen) addresses very specific audiences. Again and again, the hr Big Band dares to tackle unusual projects and often treads new musical paths.
The over 50 year-old ensemble is directed by Chief Conductor Jörg Achim Keller. His philosophy of consistently using the entire spectrum of his band (and its individual musicians), including the regular use of instruments such as baritones, tubas, various flutes, low saxophones and clarinets, provides access to new, often symphonic-sounding possibilities. Thanks to the wide range of its musical work, the hr Big Band has become an irreplaceable part of cultural life in Hessen and beyond. They performed with musical guests like Ray Charles, Mike Stern, Michel Petrucciani, Michael Brecker, Phil Woods and many others."

The CD 'Scorched', a John Scofield and Marc-Anthony Turnage project with cooperation from members of the hr Big Band as well as the Radio Symphony Orchestra Frankfurt, is nominated for a Grammy in two categories.

kid shall remain in the picture
Thursday, January 13th 2005 - 07:31:37 PM


A friend, Ken Kesey, in kooler times.




Luke's Chain Lightning
Wednesday, January 12th 2005 - 08:58:40 PM

http://www.stevelukather.net

Click HERE for 'Chain Lightning' with Steve Lukather.




© Peter de Bock FONT>

Steve Lukather about 'Katy Lied': "This record is like a diary of High School. WORLD CLASS songwriting and playing, It means more to me than just a great album or even more than words can describe, as it was my coming of age as a person and as a musician. I was studying, we all were, and ALL we wanted to be was working musicians, session guys and maybe someday have our own band. Looks like my dreams did come true!"

David
Wednesday, January 12th 2005 - 05:06:44 PM
By all means, let Rod and his fans enjoy themselves. There's something for everyone. But let us not kid ourselves, let's not insult the art of singing (argueably the greatest instrument), into thinking this preening popinjay belongs amongst the ranks of the great singers or seminal artists. He has that distinctive raspy voice that some folks like. Itchykoo Park, Reason to Believe, Maggie May were fun songs. But Rod's popular success revolves around his look, his hair and his 'tude, the models he dates. Not to make a serious comparison but Rod is to Donald, for instance, as People Magazine is to the New Yorker, like Thunderbird is to Cabernet, like Moby Grape is to Steely Dan. I'm not saying all cover versions are cheezy, I'm saying it takes a certain caliber of artist to come even close to pulling it off with any credibility. Like Mike McDonald doing Motown. That, I think, is the furthest stretch that I personally can accept. But Rod doing Frank? Heaven forfend.

Professor Arcturus
Tuesday, January 11th 2005 - 08:54:38 PM
PQ and David:
Re: Rod Stewart: I have to go with PQ's opinion on this one; first off, isn't there a statute of limitations on past life foolishness? The 70s were the 70s, let's all get over it. Stewart has. Second, Rod Stewart was part of the way cool 60s pop group The Small Faces, then went on (for a glorious while, at least) singing remarkable, classic-rootsy Brit folk/rock&roll on his early albums, before the decadent debacle of disco hit the scene. Let's give the man (asshole that he is personally) his musical due. Third, David, are you really willing to watch the dejected and hurt faces of those who REALLY, HONESTLY LIKE Stewart's Songbook recordings (like my mom) as you tell them what utter fools they be for genuinely enjoying them? Let's give a little cultural and aesthetic leeway here-- they're great songs, the backup band is undeniably nice, and Stewart honestly gives it his all.

angel (doing her own Dirty Work)
Tuesday, January 11th 2005 - 08:35:27 PM
Thought this quote from Steve's site, might inspire questions from the Mizar5 crowd.

Steve plays in the band Toto and obviously knew Jeff Porcaro.

"That was 1972, and growing up in that whole environment was a gift. We learned the whole Katy Lied Steely Dan record before it ever came out."

M5
Tuesday, January 11th 2005 - 08:27:40 PM

http://www.stevelukather.net

He's about to share some of his Steely Dan related stories with us, which brings us back to the real early years, the Pretzel Logic and Katy Lied era. Steve Lukather's a Steely Dan fan and therefore absolutely entitled to a Mizar 5 link up there, since his website is filled with various Steely-ish stuff. And i'd like to conclude this message with a quote from Lukather's website. It's Larry Carlton's liner notes for the booklet of No Substitutions, their 2002 Grammy award winning album.


"This also was my first opportunity to perform with Luke. His honesty towards the music is contagious. He deeply feels every note he plays and every note he hears. Consequently, he is unconsciously inspiring every musician on the stage. Luke's respect for music and the musician sets a wonderful example for us, and is a great reminder to Check your ego at the door."





Dirty Work
Tuesday, January 11th 2005 - 06:47:06 PM


"Thinking of Steely Dan sightings, here's not the least important, now that I recall ...
Robert Evans, the Hollywood big wig movie producer of the seventies (Godfather, etc, etc...), put out his autobiography in the form of a cinematographic photo montage called The Kid Stays In the Picture. Now all through it, in order to convey the feel of the early seventies, he chose two songs off Can't Buy A Thrill: Do It Again and Dirty Work. So they serve as soundtracks to his life story at this point. Robert Evans is a Steely Dan fan of the first minute. So it's safe to infer that his butler was cueing up more than his share of early Steely Dan when the handsome young millionaire entertained those hot actresses of that time (Mia Farrow, etc, etc...) pool-side.
Because these songs seem to mean a whole lot to the man. Just a thought. The marriage of these still images (nothing but) of seventies Hollywood and the songs is great stuff. Do check it out, if you ever get the chance. It's insightful about our culture."

PQ
Tuesday, January 11th 2005 - 05:55:18 PM
Come on. "Do Ya Think I'm Sexy?" is a question the character in the song asks, not Rod Stewart himself. This is like believing Donald Fagen is telling you he, himself, is a bookkeeper's son.

You can count on one hand the number of people who have managed to stay in the forefront of popular music as long as Rod Stewart has. I'm not talking about just touring and making albums but selling in the gazillions. He may be a lousy singer BUT he has a feel for what the public wants that is uncanny and undeniable. Possibly only Elton John and Madonna have more acumen in this area.

David
Tuesday, January 11th 2005 - 05:41:43 PM
Leaving aside for a moment that Rod cannot sustain his notes and sounds like he swallowed course grade sandpaper, I feel that someone who wore spandex and pranced around before a paying audience asking the musical question, "Do You Think I'm Sexy" has waived all credibility and forfeited his right to render, "Just the Way You Look Tonight." The man never had any taste and now he's crooning the Great American Songbook? My people have a saying for someone who cannot smell their own stench: "sensa naso," meaning, "no nose."

Clas - the High Diver from the Local Pool of Margaritas
Tuesday, January 11th 2005 - 08:57:36 AM

http://www.steelydangallary.se

I watched Rod Stewart on the British Parkinson He's a surprisingly weak singer.

I also watched a kind of docu on Mick Jagger. He's not the greatest singer on this earth, but a jolly good bloke.

A funny chap.

A bloody nice mate.

PQ
Monday, January 10th 2005 - 10:50:32 PM

http://danfannovel.com

It's great that Rod Stewart has introduced the old standards to millions who might otherwise never be exposed to them; in much the same way that Steely Dan has turned on alot of the Stepford Dan troops to Jarrett or Silver. FONT>

David
Monday, January 10th 2005 - 08:09:21 PM
Just great stuff, Gina, thank you very much. I love what Mounsey had to say about posers like Rod Stewart covering Sinatra's and others' old classics. It's a heinous crime to have to hear these travesties on the radio. It's like a mere mortal trying on Superman's cape. Bad form. Of course, Frank did do those two very embarassing "Duets" records so I guess nobody's immune from greed. The fact that this trash sells so well says a whole other thing about the record-buying public. And so it goes...

Happy Birthday Donald Fagen.

HAPPY BIRTHDAY, DONALD FAGEN!
Monday, January 10th 2005 - 08:08:00 PM

FONT>

MADE IN SWEDEN III
Sunday, January 9th 2005 - 12:09:38 PM

http://www.wadenius.com

Click HERE for interview with GEORG 'JOJJE' WADENIUS.

M5
Sunday, January 9th 2005 - 09:18:23 AM


Tones, i suspect you didn't talk the customer into buying THAT cd now, did ya? Would be cool if you'd let us know what you think of the disc :-)

tones
Saturday, January 8th 2005 - 10:32:05 PM
Serendipity - you walked into the store today in the form of a customer who came in looking for a Richard Ashcroft cd. As I looked through the used rock cds rack all the artists and bands whose names allegedly begin with the letter 'A', I puilled out a cd who's spine I couldn't read clearly and in my hand I found John Beasley's "Change of Heart" cd, produced by none other than our own Dr. Becker.

Found the Richard Ashcroft cd for the customer too.

Both of us send thanks Serendipity.

Lookin' Sharp!
Saturday, January 8th 2005 - 02:20:02 PM

http://www.music- news.com/ShowNews.asp?nItemID=3948
"At first blush, it's hard to grasp what guitarist and producer extraordinaire Todd Rundgren and jazz-piano punk Joe Jackson have in common, other than storied careers. Next spring, though, the two will embark on a tour that will show how in tune they are, taking a string quartet with them."

Let's Waste Some Time
Friday, January 7th 2005 - 10:09:14 PM

http://www.livetourartists.com/ marc-jordan/bio.htm

Merci beaucoup Philippe, am listening to Marc Jordan now, he's got an audio player on the top of his website. His When Rita takes the 'A' train is really good. The guitar, the piano, his story-telling. Sounds cool, so thanks for introducing him!

"Marc Jordan was born in Brooklyn, New York in 1949 as the son of Canadian singer Charles Jordan. Marc's father returned to Toronto, so Marc grew up in Toronto. Marc signed with CBS Records (Canada) and released some single records in 1974 which did not sell well.
However, Gary Katz heard Marc's music and then he got his first U.S. deal with Warner Bros. Records in 1977. In 1978 his second release, Blue Desert, was produced by Jay Graydon and coincided with Marc's move to Los Angeles. This is one of AOR Masterpieces! Marc Jordan has been producing really good works constantly since then through 80's and 90's."

Philippe
Friday, January 7th 2005 - 07:34:35 PM

http://france

Hello hello planet Mizar 5, first time I'm landing here, it looks nice , think I'll come back often. Happy new year to you all kind people of Mizar and especially to Rajah and Gretchen but how could you start the year in a better way. Sorry, I have to go back to planet France right now in my tiny little Peugeot Kamakiriad, I'll be back on monday.

Meanwhile, go to Marc Jordan

Don't remember if they have some downloads but try to hear his last album, beautiful. Gary Katz discovered him in the 70's and Donald played on his first album.
Bon week end
Philippe

Mash Up
Friday, January 7th 2005 - 05:35:56 PM

http://www.linkinpark.com/index.php font>

Hey Clas, they got an album called Collision Course. Jay-Z and Linkin Park 'mashed up' their separate work, did throw it 'in the mix', as they say in old-fashioned tongues, but no clue what it is you watch on MTV.

-DO NOT- STUFF!
Friday, January 7th 2005 - 01:54:12 PM

http://news.bbc.co.uk/2/hi/ science/nature/3430481.stm

The actor Jeff Bridges is quite a character, on or off screen. His website is loaded with visual 'stuff', plus he and Michael McDonald, along with Chris Pelonis, teamed up in Ramp Records. Jeff Bridges released an album in 2000, 'Be Here Soon', including Chris Pelonis, Michael McDonald on keyboards and vocals, as well as Amy Holland-McDonald, David Crosby, drummer Brian Zsupnik ("Brian passed away in April 2001 after a long battle with cancer. He was the consummat drummer, able to function at the highest level in any conceivable musical situation, always making it feel just right. Singer/composer Michael McDonald said in a recent Modern Drummer interview, ?Brian's one of those guys, like Jeff Porcaro, who?s great to have on a session. He really knows how to listen and he comes up with some great grooves and ideas.? Brian played and programmed drums for a long list of artists including Madonna, Chick Corea and Dave Weckl, Amy Grant, Boz Scaggs, Mary Wilson, Don Henley, Stevie Nicks, Peter Cetera, Toto, Omar Hakim, Gregg Bissonette and many more. He was a musician?s musician and a good spirit who won?t soon be forgotten." says John 'Skippy' Lehmkuhl) and others.

Be Here Soon has some real catchy-groovy songs like 'She Lay Her Whip Down', with a tasty fluent electric guitar sound mastered by Chris Pelonis. This song is written by Jon Goodwin, a remarkable artist with a dash of Todd Rundgrenisms and a dozen other things that come to mind but yet remain nameless! Click his name and find out for yourself.

The link above -the parrot- can be found in the 'stuff' section of Jeff Bridges' website.

When he first met Dr Jane Goodall, the renowned chimpanzee expert, after seeing her in a picture with apes, N'kisi said: "Got a chimp?"
He appears to fancy himself as a humourist. When another parrot hung upside down from its perch, he commented: "You got to put this bird on the camera."
Dr Goodall says N'kisi's verbal fireworks are an "outstanding example of interspecies communication".

Jeff Bridges is currently involved in the production of the movie Tideland, directed by Terry Gilliam. They're filming in Regina, Saskatchewan, Canada.

Clas @ Work
Friday, January 7th 2005 - 12:00:40 PM
What's the name of that song Jay-Z and Linkin Park's doing, it's constantly rolling on MTV and other music channels?

It's a live gig of some sort. Great shit.

Gina
Thursday, January 6th 2005 - 06:50:52 PM

http:// www.artsandopinion.com/2004_v3_n4/jazz-4.htm

Hi Aja, how was your wandering in the land of Estonia ? Should we ever have a European Danfest, be sure to not miss out!

Been a long time since i searched the net for info on the Canadian singer Coral Egan. Her own website is under construction, which could only mean there's good news awaiting. So i took another corner and looked elsewhere. While at it, i was (am) listening to her -and mine- Favorite Distraction. When the song I don't think so with this deep driven thriving bassline amazed me for the zillionst time, i couldn't help but think the modulations in her music are simply brilliant, vibrant and so in sinc with the entire universe of this CD. And then i found an article on the Arts & Opinion website, with a link that enables to listen to that very same song i was listening to. Saying the same things i was thinking ...
I rest this 'synchronicitatious' case!

"For those of us who like music that moves and modulates, Coral Egan?s My Favorite Distraction is a treat. In fact, the entire collection of 11 original songs can be heard as a protest against the tide of monophonic music that has crashed down over and disfigured our once favorite and familiar shores of sound. If Canadian winters are endless and unchanging, Egan's music plays like spring, bursting with new life and exciting, unpredictable transitions. Mixing jazz with other genres, her music restores faith in composition where each song reveals the architecture upon which the fate of all lasting music depends. The writing, led by a highly developed creative impulse, can be edgy and restless, but always at the service of her emotions that she lays bare with refreshing subtlety and nuance. And if she is sometimes guilty of over-composing, the consolations are in abundance.
Not yet 30, Egan has delivered a collection of compelling material that does us proud; just as we know that she?s only going to get better at what she already does well: compose and perform original music." (used with permission of Arts & Opinion)

Aja
Thursday, January 6th 2005 - 06:03:12 PM
Just got back from Estonia and New York, where I had the pleasure of seeing Lady Bayside and fiance. New York feels so Steely! Think I may fly out again if Fagen does a few shows in support of his solo effort. Can you picture a Donald Fagen show in a dimly lit NYC underground club-how cool would that be?!

YGK-good to see you back, and sorry to have missed you. You feel out of touch? Not surprised-that's what happens when you go into self- imposed exile. Stick around, okay?

lp if you're lurking, thanks for the card-very cute! Will be back out East for the wedding in October, hope we can meet up.

And speaking of wedding-no, I did not get married! Congrats to Rajah and Gretchen!


Aja

Made in Sweden II
Thursday, January 6th 2005 - 05:27:10 PM

http://www.wadenius.com

Magnus Lindgren is a young Swedish jazzmusician with an already impressive curriculum vitae. Either in the settings of his own quartet, as well as a solo performer or in collaboration with Georg Wadenius ( their most recent project is the CD Interloop, released in October 2004)
this young instrumentalist blends styles and moods in his very own contemporary voice. We'll get back to him and more of the Scandinavian jazz in the forthcoming Mizar 5 interview with Georg Wadenius.

PQ
Thursday, January 6th 2005 - 02:19:54 PM

http://www.danfannovel.com

Interview with one of the top fan favorites of the 03 EMG Tour coming in a few days. FONT>

Yin & Yang
Thursday, January 6th 2005 - 11:45:18 AM

http://www.victorwooten.com

A new year has started, but it burdened the world with what happened in Asia. Good thing is, people and nations all over this globe find a way to help, no matter what creed or color or the size of their pocket.
There's been minutes of respectful silence and memorial services everywhere and somehow i feel this particular music of Victor Wooten to be appropriate for musings or ponderings in regard of the tsunami disaster and the wicked ways of our Mother Nature ...


Hardly Blinking
Thursday, January 6th 2005 - 04:27:48 AM

http://www.newyorkvoices.com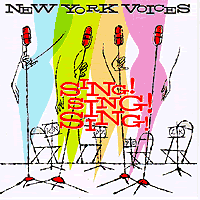 LAUREN KINHAN AT SATALLA
Wednesday January 12, 2005 7:30PM ? ONE SET ONLY

Lauren Kinhan will be performing for one night only at Satalla in New York City. Lauren will be performing original songs from her debut solo album, Hardly Blinking, as well as new tunes from her upcoming album to be released in Fall 2005. Lauren will be joined by pianist/vocalist Peter Eldridge, bassist Paul Nowinski (Rickie Lee Jones), drummer/percussionist Ben Wittman and Aaron Heick on saxophones and flutes.
Singer-songwriter Lauren Kinhan -- a member of the critically acclaimed vocal group, New York Voices -- is one of the most arresting and distinctive talents to emerge from the NY music scene, with an expressive voice and a strong collection of original songs which are influenced by the great standards of the American and Brazilian songbooks, as well as the personal text from the singer/songwriter genre. Her '99 solo debut CD, Hardly Blinking (a collection of original songs), was produced by Phil Ramone, Rob Mounsey (Steely Dan, Paul Simon) and Frank Filipeti (James Taylor).

Objects in the Mirror
Wednesday, January 5th 2005 - 11:30:37 AM

http:// www.fruitcratelabels.com/objects-calendar.html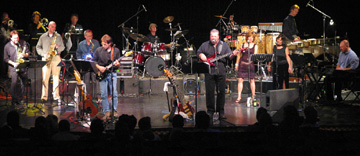 Objects in the Mirror brings back its "Thousands of Fingers: A Tribute to Steely Dan" show Jan. 8 as another benefit for and at the Center for the Arts. The jazz fusion band's first benefit show in October sold out. The tribute includes 24 Steely Dan songs performed by a 13-piece concert band. Besides the jazz fusion Objects in the Mirror (bassist/vocalist Pat Jacobsen, guitarist/vocalist Perry Mills, drummer/vocalist Mark McCartney, percussionist Kit Bailey and keyboardist Bob Villwock), the other tribute performers are Paul Trethewey, Walter Webb, Lee Elderton and Grant Reeves on saxophone; Mike Bankston and Glenn Smith on trumpet and trombone; and vocalists Lorraine Gervais and Beth Moore-Haines. Saul Rayo emcees.
The Steely Dan tribute is at 8 p.m.

Pat Jacobsen: "I'd like to explain why we're doing this tribute to Steely Dan as a benefit for the Center of the Arts. Eighteen months ago, we were in Flying Whale studio recording our first CD 'Drive'. And in about August of that year our keyboardplayer Bob Villwock said "hey, you know what would be really fun? we should do a musical costume for Halloween, we should be another band for just one night." I asked him "who?" and he said "Steely Dan". Well, we were in the middle of doing our record which we released right here last May, then we also participated in Saul Rayo's tribute to Paul Simon during January which was a three day sell-out success, after which Paul Emery from the Center said "I want you guys to book some dates here, give me the dates." And so we booked the CD release party in May and then we asked if maybe we could do something the week before Halloween!? He said "Okay, what have ya got?" and I said 'Steely Dan'. So, we picked about 25 Steely Dan tunes and called some of our local musical friends, singers and horn players and asked if they wanted to do a show. It was really intended as a one night thing, a lark, a night to have fun and help out the Center for the Arts. So, during the next few weeks everybody worked
hard at home and after just a very few rehearsals we all came here and performed our 24 song Halloween Show 11 weeks ago.
Little did we know how well it would be received. To all of our collective surprise, the show was really well attended, as a matter of fact we sold out to over 350 people standing room only. It was also a great surprise that the Prospector Newspaper would feature a big article about it and that KVMR would have proven so enthusiastic about it. In the weeks that followed, people came up to the bandmembers in the street and called the Center, asking when we were doing it again. So we talked with Paul Emery and decided we should do a command performance for those who didn't get to see the first show. So that's it basically, we are NOT trying to be a Steely Dan Band, we are just doing these two gigs for fun."

Randy
Tuesday, January 4th 2005 - 10:24:26 PM

http://hometown.aol.com/ nightfly62/Nightfly.html

Ye fans of Steely Dan may appreciate the latest update to the 'Music History' site, which includes an article on Andy Summers (referencing Walter Becker and Donald Fagen no less):

http://hometown.aol.com/nightfly62/Nightfly.html

P.S. Thanks for the link (above), scurvy brothers...

M5
Tuesday, January 4th 2005 - 06:46:45 PM


Howdy YGK, those who are lost in Manhattan or anywhere do tend to find their way 'back' in the hazy shades of Yellow, Red, Blue and fellow NY-er PQ as it is these days. Click around the premises and you'll find the usual suspects here or there ... Happens so I found the link to some of your music samples online but alas they failed to load so perhaps you can provide us with more recent news about your musical whereabouts?

YGK
Tuesday, January 4th 2005 - 06:37:15 PM

http://here

Hmmmmmm.......happy new year to everyone, 2005......jeez

I am in this vertical warp that seems like I have lost touch with nearly everyone. I see that some arguments and discussions will not die, but I do appreciate some of the references. If anyone recognizes me, feel free to drop a line at mhunternyc(AT)yahoo(DOT)com - I have nearly completely lost touch with everyone whom I have known, and am feeling quite at odds with it.......Aja, etc?

lost in Manhattan

YGK

PQ
Tuesday, January 4th 2005 - 04:46:06 PM

http://www.ltmusic.net

Keith Carlock is her producer and plays in her band, and Ruff Ryder mogul Waah Dean has given her a record deal. LT talks with me about her music and Steely Dan; interview up on the board this evening.

Clas
Monday, January 3rd 2005 - 10:52:05 AM
What's the name of that song Jay-Z and Linkin Park that's rolling constantly on MTV and other music channels? It's a live gig of some sort.

And it's a good song. Great stuff.

Three Decades of Steely Dan
Sunday, January 2nd 2005 - 11:09:15 AM

http:// www.jazzpages.com/news/news_hr-bigband_031221.htm

The hr Big Band in Germany released a CD, 'Do It Again" arranged by Fred Sturm and featuring guitarist Ryan Ferreira. It's a cd of Steely Dan songs in a Big Band coat. This project was already introduced last year as Bodacious Cowboys and if you visit Fred Sturm's website, you can click the music section and find the scores (!) as well as audio samples of his Steely Dan arrangements. A couple of dates: The hr Big Band will perform their 'West of Hollywood-Three Decades of Steely Dan' in Saarbrucken, the International Jazzfestival, 10 March 2005; in Zurich, Switzerland, 11 March 2005. The Madeleine Peyroux Quartet will also be present in Saarbrucken, the 11th March!

Doctor Mu
Friday, December 31st 2004 - 09:11:24 AM
...and I wandered in from St. John without a dime.

Angel: Great interview! Beasley sounds like an interesting guy...did I miss his comments on working with Walter on Blue Pacific - his icy touch on Vincent's Ear is amazing moving art...didn't know the Police had gone to the dark side...

Gretchen, David, Aja...whoever's getting hooked send back some postcards

C: Sweden has just been purchased by Minnesota...nice tax writeoff

Ulupala Blue II
Thursday, December 30th 2004 - 11:29:08 AM

http://www.mauimusart.com/ music/quantum.html
The recording of this album was similar to the creative process of impressionistic watercolors. With simple charts as guides, we set the musicians free to improvise and create in the moment. We searched for a live feel - so almost all of this music was recorded live; only some of the flutes, clarinets and guitar were over-dubbed. The creation of this musical work was accomplished within nine short days at Walter Becker's studio in Ulupalakua.
Am listening to the CD 'Ulupala Blue', sent to me from Honolulu by Jan Roland. Along with the versatile Japanese musician Shiro Mori and other Maui residents/ musicians, he created something very vivid and interesting to dive into. More on Maui music to come!

This milestone recording of Japanese-Bassist Teruo Nakamura for Kitty Records in early 1979 is innovative and important to Bill Ohashi's career in two regards. It is his first major recording with the remarkable soloist, Herbie Hancock and secondly, arranger Shiro Mori uses Bill's talents on the Alto, Tenor & Bass trombones to create a quasi-big-band, tapestry as a backdrop to punctuate the inspired exclamations of Mr. Hancock. The musical outcome is quite a marvel.

time zone guru
Thursday, December 30th 2004 - 03:08:04 AM
The question as to whether or not Steely Dan has "broken up" seems to be causing a lot or fretting and/or gnashing, with the prospect of a "solo" album from DF looming in the "new year" (as terrestrials so quaintly put it) seeming to signal a defiant act of significance as far as the state of all things ?steely?.

I tend to see the state of the Dan as not so much a "breaking up" as much as things returning to their natural state. In the last 30 years Steely Dan has not existed more than it has existed. In the temporal scheme of things, Steely Dan existing at all is a rare occurrence. Steely Dan music is a phenomenon, and a more or less natural one. And when the phenomenon is ready to occur, The Two convene to assemble and conduct the necessary ingredients to make it happen.

Until then Don and Walt go on with their everyday lives as mild-mannered musical geniuses.

Least that?s the way it looks from here. So you see, if one fretted and gnashed every time Steely Dan ?broke up?, your frets would be worn and there?d be nothing left to gnash. So cheer up.

You never know what?s comin?,

even if you?re a

tzg

Rumor has it?
Wednesday, December 29th 2004 - 02:22:36 PM

http://detritus.net/contact/ rumori/200011/0060.html
This is weird, to say the least. Feed the words Myron Fagan, Illuminati, Council of Foreign Relations into a search engine and you'll get freedom of thought, rumors, conspiracy theories, Dannesque theories, three LP's recorded in the late Sixties and the 'New Order' or politics in the USA as we know it or suspect to believe in or decline today. Maybe even a wink to the world according to Orson Welles?
Nevertheless, this may all be 'fun' to read or investigate ...
I have that 3 record set on the Illuminati. Found all 3 records at a Reno, NV thrift store years ago. Jim K. (who passed away last year and wrote numerous conspiracy related books) told me that Myron is actually Donald Fagen's father (from Steely Dan). If you listen to some early Steely Dan stuff you can hear certain lyrics that point to topics his father lectured
on (Illuminati, CFR, etc.).


Y'all Should Know!
Tuesday, December 28th 2004 - 02:46:42 PM

http://www.andymilne.com/ dapp_site/y'all.htm

Nigey Lennon is in the midst of rebuilding her website and there are also plans to gather the muses for her and John Tabacco to team up again. A while ago she sent in this link to the music of Andy Milne, a Canadian-born pianist/composer who now lives in Brooklyn. The link above enables you to listen to his music, which is very refreshing indeed, combining all kinds of familiar elements in (jazz)music as we know it. In Trickle Down we can even hear a touch of Walter Becker's narrative singing style and there's plenty of funked up bass to elevate the story-line/lyrics. The musicians involved are singer-songwriter Bruce Cockburn, MC Kokayi, Sean Rickman, Rich Brown, harmonica player Gregoire Manet (Pat Metheny) and others. Click HERE for Milne's LIVE adaption of Joni Mitchell's Free Man in Paris.
If you hadn't met Andy Milne & DAPP THEORY yet, now's a good time! FONT>

Lush Life
Tuesday, December 28th 2004 - 12:59:43 PM

http://www.billystrayhorn.com/
The wonders of internet. This website wasn't around a couple of years ago when looking for info on Billy Strayhorn, one very significant composer in the history of 'jazz & cocktails' ...

Groove is in the Heart
Monday, December 27th 2004 - 08:40:45 PM

http:// www.intrepidsoftware.com/sgadd/iview06.php

The link above is to an old interview from a UK magazine in 2001, but nevertheless fine reading material. And then there's this highly recommended and just recently -October 2004- released DVD: The American Drummers Achievement Awards honoring Steve Gadd. I read nothing but raving reviews so far. Click Gadd's name and check Bernhard Castiglioni's Drummerworld for videoclips, so you can watch & hear this master of rhythm, beats & grooves!

A Rare Breed
Monday, December 27th 2004 - 07:15:07 PM

http://www.the-fuze.com/ rderringer.html

Yeah, the title was something that came about when we were at a session together.  I think Donald Fagen just said that.  He gave me a telephone number or something, and said ?Ricky, don?t lose that number.?  They called me ?Ricky?.  And obviously the song has nothing to do with that, but that was where the title came from.  

The Busdriver Is A Fruitcake
Monday, December 27th 2004 - 06:44:21 PM

http://www.benmclane.com/boylan.htm font>

Also of interest, while at Bard, Boylan played in a group with future Steely Dan figureheads Walter Becker and Donald Fagen. Recalls Boylan, "there was a band called the Disciples that was the rotating band at Bard. Everybody played in it. Fagen, Becker, me, my brother, and Chevy all were members. We only sang covers such as 'Wooly Bully' and 'Hang On Sloopy.' I knew Fagen, in particular, was special. He was just out there. He brought me his first song, 'The Bus Driver Is A Fruitcake' and it was just completely off the wall for that time." Interestingly, "Dylan would hang out at Bard, states Boylan. "He lived just five minutes away. Woodstock's right over the river from Bard."

Session Season
Monday, December 27th 2004 - 04:24:48 PM

http://www.stevelukather.net/ Session.aspx?id=85
Terence Boylan again, you can listen to 2 samples of his album, numerous session players, such as Donald Fagen, included. It was actually 'Toto' Steve Lukather's first album as a session player and he was in good company ...

What's In A Continent?
Monday, December 27th 2004 - 01:17:32 PM

http://www.alxmarks.com

Alx Marks is a photographer from Maastricht, the Netherlands and she travelled to places most of us will probably never see. Here's a chance to experience Vietnam, Cambodia, Thailand, Peru, Bolivia and Mexico through her eyes ... FONT>

David
Monday, December 27th 2004 - 04:35:23 AM
Here we go again. Someone sounds like a bit of a broken record. Point taken already, Svedese.

Uffa, tretangate Signiore.

C
Sunday, December 26th 2004 - 09:46:18 AM
Excelsior!

Doc Mu
Saturday, December 25th 2004 - 10:04:14 PM
I'm pretty sure the Donald was referring to Dannon or Yoplait

Hm...
Saturday, December 25th 2004 - 06:11:00 PM
...would that be the "South American... or "Middle American" culture?

Probably North American Culture.

the man has spoken
Saturday, December 25th 2004 - 03:56:07 PM

http://donaldfagen.com

"No exaggeration: with the death of Ray Charles, we come to the end of American culture as we have known it."

halCyon days
Saturday, December 25th 2004 - 12:55:05 PM
Hi folks, I wish you a merry Christmas and all that... I am doing some serious listening to Hornsby's Halcyon Days, great music, Clapton is doing heavy shit on Candy Mountain Run... and J. V. Collier, bass, is tasteful and steady as a swinging rock...

...I still don't know where Sting is supposed to be on this album, and that's probably a good thing...

OK, back to Blind Folds Five:

Gina
Friday, December 24th 2004 - 11:09:22 PM

http://www.jeffdaniels.com/

Merry Christmas and best wishes etc etc. The actor Jeff Daniels recorded a CD to benefit the Purple Rose Theater in Chelsea, Michigan. It's pretty funny and he can sing too ...




angel
Friday, December 24th 2004 - 09:51:12 PM
Boudoir has my menu for the next 2 days.

Happy Merry and all that jazz....

David
Friday, December 24th 2004 - 08:45:14 PM
Buon Natale, carissimi, e tante cose belle per il anno nuovo.

tones
Friday, December 24th 2004 - 06:13:55 PM
Happy HanuRamaKwanzamas steely peeps!

Fly On The Wall
Thursday, December 23rd 2004 - 08:34:29 PM

http://www.recordproduction.com/ index.htm

This is a cool website, look for Elliot Scheiner, Gary Katz or others, like Graham Lyle or Rufus 'Once You Get Started' founding member Andre Fischer and hear & see them talk shop!

tzg
Thursday, December 23rd 2004 - 08:32:38 PM
C-note - It was "his waterloo", not theirs. And though I may be losing whatever cool points I may have acquired, I like theirs too.

And yep, he played guitar. I would L-U-V to see him play bass live one day.

C (opyrighteous)
Thursday, December 23rd 2004 - 07:35:24 PM
StevieDan - listening to Halcyon Days, great album.

Oops, Elton is joining... hmmm. And Sting.

angel
Thursday, December 23rd 2004 - 06:46:06 PM
Tones: Just what I thought. "Hard Up Case" has a great beat, so I couldn't believe it wasn't mentioned by you. Glad to hear you almost needed to use a neck brace after listening to it. :-)

Kidding aside...
Thursday, December 23rd 2004 - 05:25:23 PM
Tones - old Walt Dog played the guitar? Not bass?

C @ Barely Town
Thursday, December 23rd 2004 - 04:31:34 PM
Tones - Waterloo? Becker's covering Abba?

Or was it a tribute?

Hummin' To Herself
Thursday, December 23rd 2004 - 01:57:14 PM

http:// www.vervemusicgroup.com/product.aspx?ob=n&src=vmg&pid=11082
Linda Ronstadt released a new album with songs from the 'Great American Songbook'. Funny thing is, she recorded 'Never Will I Marry' published in 1959 by Frank Loesser.
Quite different from another song -on the subject- she once recorded: Dolly Parton's 'I Never Will Marry', a duet even that certainly enrichened the Simple Dreams album.
And yet another slight Dan nod, this new Linda Ronstadt album was co - produced by John Boylan who once went to Bard College, along with his brother Terence Boylan and some real quirky but talented friends ...

tzg
Thursday, December 23rd 2004 - 09:23:00 AM




angel - I do remember "Hard Up Case", now that you mention it. That was great. The sound in the room when the bass and the drums started: the sound was stunning. I'm not sure who was doing sound, but the room was sounding great. Slim's is not my favorite venue for a number of reasons (parking sux, over-priced drinks, crowded, getting kicked out of a meat puppets show in 1988 for passing a pipe...), and the sound is usually one of them. But by the time they played "Hard Up Case" whoever was working the board had the room EQ'd nicely (which isn't easy to do considering the soundboard is in the back lefthand corner of the room). It was one of those moments in a club set when the band and the crowd were locked in digging the groove (people were in serious danger of head-bob whiplash). I think about that moment everytime I hear the song now.

Another song I remember getting a strong crowd reaction (or maybe it was just me...) is "Waterloo"... (yep, danced pretty good on that one...). The band did a great job with the syncopation on that.

(i'd love to hear that show again... hmm... maybe walter could release a holiday fan club live cd to steelydan newsletter subscribers...)

(did i type that or did i think it?...)
(oops...) Ooops... just realised I left the cerebral word processor on again. These things are dangerous...

Happy Holidays from Rickie Lee Jones
Wednesday, December 22nd 2004 - 10:20:25 PM

http://www.rickieleejones.com/

Three Christmas songs by Rickie Lee Jones, ready to download on her website. They're cool!

M5
Wednesday, December 22nd 2004 - 09:31:31 PM

http://www.yannick.34sp.com/ jazz/index.php?act=idx

Now i could have edited that into your translation, Davide, but it's so nice to hear you speak Italian ...
Left some footprints in a Dutch jazzforum and curiosity has never killed a jazzcat before, so ...
Welkom op Mizar 5!

David
Wednesday, December 22nd 2004 - 09:15:05 PM
Enrico Solazzo is the man on keyboards and Vittorio Iue is on the piano forte, I beg your pardon, Enrico, mi devi scusare...

Davide

angel
Wednesday, December 22nd 2004 - 08:38:56 PM
7 seconds between me and Corpsy V.....hmmmmmm :-)

angel
Wednesday, December 22nd 2004 - 07:10:38 PM
TZG: Wow, awesome review, even 10 years later. Do you remember "Hard Up Case"? My favorite for its driving beat.

Rajah: Hey thanks for the translation. I was wondering what it said. :-)

Corpsy V
Wednesday, December 22nd 2004 - 07:10:31 PM


David, wonderful!
Time Zuru Gone *wink*, fabulous!!!

David
Wednesday, December 22nd 2004 - 06:40:06 PM
Here's a translation for my Scurvy Brothers, couple things don't translate well from the Italian so I've taken a little license here and there:

"After 2 years since the last spectacular, Lucrezio de Seta and his Scury Brothers (10 musicians assembled from the ranks of Italian pros) reprise "The Nightfly Live Show," based on the masterwork by Donald Fagen. Two nights were scheduled for this rare program, December 17 and 18 at The Club, 25 Via Cagliari in Rome. In fact the show has been planned as a yearly event to underscore and befitting its character as a celebratory occasion of an epic musical work. The Nightfly is one of the undying (he uses "evergreen" here) classics of rock. The work, realized long ago in 1982 by DF, the leader of SD, influenced and continues to influence many artists. A real "must see" which celebrated its 20th anniversary in 2002. In honor of that event the Scury Bros.,led by drummer Lucrezio de Seta, presented the first performance (he uses "1st edition") of a concert which even DF himself has never presented live. (yeah, Don whazzup with you?) The show will only be presented on these two dates, the 17th and 18th, this year at The Club in Rome, the band being comprised of vocalists Claudio Pantaleone and Stefania Calandra, drummer de Seta, guitarists Pierpaolo Borgia and Lello Panico, bassist Saverio Capo, keyboards and pianist Vittorio Iue will perform all the songs on The Nightfly in the order they appear on record. It therefore will be an occasion to revisit live those mythical tunes, IGY, Green Flower St., Ruby Baby, Maxine (the only composition not by Fagen but by the first-rate team of Lieber & Stoller), New Frontier, Nightfly, Goodbye Look and Walk Between Raindrops and accompanied for the occasion by an exceptional horn section comprised of Toni Germani and Paolo Recchia on sax and Miguel Jiminez Diaz on trumpet. Also not lacking from the performance will be SD hits Do It Again, Black Cow, Babylon Sisters, Green Earrings, Pretzel Logic and Josie. A reminder that the Scurvy Brothers' version of Do It Again appears on the compilation album, "Fan Club on Tour."

E viva gli SCURVIES! Now, how did it go and did you record it for all of your friends in Europe and America?

time zone guru
Wednesday, December 22nd 2004 - 06:37:41 PM
Who is tones and why does he keep following me everywhere I go?

Here's the hastily re-edited review I sent a friend about WB's gig...

---I snagged the set list from Walter's show off the stage via a compassionate roadie after the show. Fortunately it's dated - Friday, April 7, 1995 - Slim's, San Francisco. (Local trivia: Slim's is a bar/nightclub co-owned by Boz Scaggs) As I remember it, the gig was a one time only thing, a benefit for a children's charity run by a friend of Walter's. Tickets weren't on sale very long before
the show, so I only had about two weeks to look forward to this gig. I went with Denise, a Dan - particularly Walter - fan (friend of a good friend of mine who I met at a party about 12 years ago, where we struck up a
conversation about Laura Nyro that still hasn't stopped...).

I bussed it into the city because I was "Santana" at the time - car less (sorry...) and made it early enough to meet Denise for the first time, go in and see nothing in particular was happening yet, and decide it was safe for us to go across the street to the deli and grab some food, chat, and make it back for Walter's set:

Lucky Henry
Down in the Bottom
Book of Liars
Surf and or Die
Three Sisters (?)
Junky Girl
My Waterloo
This Moody Bastard
Hat Too Flat
Hard Up Case
Cinder Annie

Girl Next Door - encore
Jaz Jam (not played)

I have very broad impressions of that evening, and an odd bunch of vividly specific memories, because I was conscientiously trying to remember too much of everything, which in this case, defeated the intended purpose... Ironically, I didn't drink or otherwise that evening, though it's possible
subsequent events have taken their collective toll. But here are the facts as I got 'em...

I remember being a little taken aback when the band broke into "Lucky Henry" - my specific reaction being "Opening with such a rhythmically dense song... that's different... pretty ballsy... cool." Around this time I start checking out the band... I remember it was the same keyboard player (bald, Yul Brenner-ish... I'm lousy with names...) as from the previous tour ('94), and a different everybody else... I think. I remember being pretty stand-offish about the bass player reading charts, thinking " How could you not learn these songs by heart." (Yep, petty jealousy. Even at the time I realized I was
being pathetic...). The band of course was impressively tight; "Down in the Bottom" totally caught the groove on the album. A few songs in I think Walter remarked that the gig had been fairly quickly rehearsed, which would account for the copious about of eye contact between the keyboard player and the rest of the band...

There was a cool moment as Walter was introducing "Book of Liars". Someone yelled, "Smoke 'em if you got 'em", to which Walter chuckled and said, "Yeah, that's right. Smoke 'em if you got 'em". The reference was to the previous year's Dan tour, when he had introduced "Book.." as a kinda mutated reggae tune, and said, "So smoke 'em..." Those of us that remembered chuckled too...

I remember "Surf and or Die" being excellent. "Junkie Girl' was just amazing. Actually, all the songs stuck close to the album arrangements, and were well represented. My only regret about the show was no "Girlfriend", which was my favorite song at on the cd the time ( one of my all time recorded Walter moments is when he goes; "that's why, I'm all..." right before the chorus on "Girlfriend". So perfectly cool, deadpan, chill, Springer, au courant [in '94], and nailed. I tend to tweek on the esoteric details sometimes, like the way Donald pronounces quarter "qwa-ta" in songs. Love it.) And I don't think they did "Cringemaker" either, which would have been perfect for the Friday night bar party type crowd.

Now, the weird thing is I don't remember the song "Three Sisters", unless it is another song with with different title, like "Cinder Annie" = "Little Kawai". I tend to have better recollections of unfamiliar songs, especially by Don and Walt. For instance, I remember "Girl Next Door", or "The Girl Next Door to the Methadone Clinic", as being a kind of slow tempo country waltz (try it with the longer title, pausing after "girl" and "door") with funny lyrics I remember as "affectionately sardonic." (yet another great tune) That said, I think I would have at least a small recollection of something called "Three Sisters", so I'm pretty sure it didn't happen, barring any X-files-esque "missing time".

Speaking of "didn't happen", they didn't play "Jaz Jam", which I assume would have been along the lines of "something in the key of..." in case they needed to fill time. That would have been interesting.

Walter seemed to be in good humor the whole night, and really seemed to enjoy himself. He said "Goodnight. Thanks for coming out." and left the stage. The crowd was really impressed and responded with sincere enthusiasm, not polite "this is where we are supposed to clap" stuff. I remember being elated, but dumbfounded that it was over. Somehow I had the presence of mind to stagger towards the front of the stage and ask a stage tech for the set list still taped to the stage...

I'm sure I've got more details stored up there somewhere, but like I said I don't remember much of the stuff I usually remember, like what the other members of the band besides the keyboard player looked like. Weird. ---

There ya go. Hope it makes sense... lol... I'll answer any questions you guys want to shoot me if I can find the answers buried under all these years of lost memories. I'm off to do a little post-solstice mopping up. Damn pagans make such a mess...

Happy post-solstice everyone.

your

tzg

Frozen Tundra
Wednesday, December 22nd 2004 - 10:44:05 AM

http://user.tninet.se/~rcp650a/ dupree.htm

Anyone checked into the Swedish world of Radio Dupree lately?
This radiostation beholds a lot of interesting music and information ...

tones
Wednesday, December 22nd 2004 - 10:19:41 AM
No no no... the time zone guru has a purple cape and anti-gravity boots.

My cape is sea-green.

Corpsy V
Wednesday, December 22nd 2004 - 09:19:07 AM
Aha. So Time Zone Guru IS Tones :-)
Glad to have that mystery solved, Tonesy!
Can you hear my finger drumming for that review?

C
Wednesday, December 22nd 2004 - 07:21:50 AM
Hey Tones, great!

angel
Tuesday, December 21st 2004 - 10:02:11 PM
Tones, you were there that night? I never knew.
What a cool set list!

time zone guru
Tuesday, December 21st 2004 - 08:54:03 PM
Yep, as I recall it was a benefit for a children's organization that was associated with a friend of Walter's. This was found taped to the stage in the aftermath:




Though the "Jaz Jam" never happened (not enough time), the "Girl Next Door" encore was funny and touching, about a "girl next door to the methadone clinic". Would be great to see that one turn up on an album somewhere...

I'll repost my hazy "review" later... (took me all morning to dig up the set list...)

When in Rome ...
Tuesday, December 21st 2004 - 07:32:59 PM

http://www.scurvybrothers.it/home.php font>

We do as the Romans do ... and that is playing 2 nights in a row for an enthused audience that was singing along to the songs they know so well. The Italian Scurvy Brothers dedicated these nights to Donald Fagen's Nightfly and recorded the show on DVD. So David, your wish was their command ... Thanks to Claudio Pantaleone for this update from la Bella Italia!




(source:www.musicalnews.com)
Dopo due anni dall'ultimo spettacolo, Lucrezio de Seta ed i suoi Scurvy Brothers (10 musicisti arruolati dalle fila del professionismo musicale Italiano) ripropongono ?The Nightfly Live Show?, spettacolo basato su uno dei capolavori di Donald Fagen. Per l?atteso e rarissimo appuntamento sono state programmate ben due serate: venerdì 17 e sabato 18 dicembre, alle ore 22,00 al locale The Club in via Cagliari, 25 a Roma. Questo show infatti viene proposto volutamente solo una volta l?anno, a sottolinearne il carattere di ?celebrazione? di un opera musicale epocale.
The Nightfly è uno degli evergreen della musica rock. Un lavoro, realizzato nel lontano 1982 dal leader degli Steely Dan, Donald Fagen, e che ha influenzato e continua ad influenzare tantissimi artisti. Un vero e proprio must che nel 2002 ha celebrato il ventennale. Proprio in occasione di quell?evento gli Scurvy Brothers, guidati dal batterista romano Lucrezio de Seta, hanno presentato la Prima Edizione di un concerto che neanche lo stesso Fagen ha mai proposto dal vivo. Gli unici appuntamenti per quest?anno sono per il 17 e 18 Dicembre 2004 al THE CLUB di Roma: tre serate in cui la formazione composta da Claudio Pantaleone (voce), Lucrezio De Seta (batteria), Stefania Calandra (voce), Pierpaolo Borgia (chitarra), Lello Panìco (chitarra), Saverio Capo(basso), Enrico Solazzo (tastiere) e Vittorio Iuè (pianoforte) presenterà l?intera scaletta di ?The Nightfly?. Sarà dunque un?occasione per riascoltare dal vivo mitici brani, ?I.G.Y.?, ?Green Flower Street?, ?Ruby Baby?, ?Maxine? (unico brano non firmato da Fagen, ma dalla premiata ditta Leiber & Stoller), ?New Frontier?, ?The Nightfly?, ?The Goodbye Look? e ?Walk Beetween Raindrops? coadiuvati per l?occasione da una sezione fiati d?eccezione, formata da Toni Germani (sax), Paolo Recchia (sax) e Miguel Jimenez Diaz (tromba). Ma non mancheranno ospiti così come i successi degli Steely Dan come ?Do It Again?, ?Black Cow?, ?Babylon Sisters?, ?Green Earrings?, ?Pretzel Logic? e ?Josie?. Ricordiamo che gli Scurvy Brothers sono presenti con la cover di ?Do It Again? nella compilation?Fan Club On Tour?.

angel
Tuesday, December 21st 2004 - 06:37:53 PM
Great interview!
John, thank you so much for answering my question. I am truly humbled.



PQ
Tuesday, December 21st 2004 - 10:51:39 AM
Wow, great interview M5! Request - when you talk to Mounsey, please ask if there are any plans to do a 3rd duet record w. Steve Khan? Please. The fans are dying to know!!

© Mizar 5 Interview: John Beasley
Tuesday, December 21st 2004 - 09:11:19 AM

http://www.johnbeasley.net

Angel: My question is in regard to Donald. Being that they both share the same interest/passion, that of playing the piano/keyboard, was there common ground between them? Did Donald ever sit down and show John exactly what he wanted, during passages of some songs, or was it much looser then that. You know, just do whatever you want, kind of thing?

JB: Most of the piano parts were notated. He wanted me to learn the voicings then put a little of my own thing to it. Mainly he wants us to groove! We shared an interest in great blues guitarists, John Lee Hooker etc. He said a lot of his style is based on Blues Guitar.

M5: For how long have you been playing with El Negro and Carlos del Puerto now, and how did you guys hook up?

JB: I've been playing with Negro in several different bands since about 1999. 1st a quartet, with John Patitucci & Mark Turner. We did a few tours in Europe and the States and recorded John's CD. Then, Negro did a record with another great drummer, Robby Ameen, and called me to play and write. Really an interesting CD. A Lot of the tracking dates were just keyboards and 2 drum sets. Kind of eclectic afro-cuban informed jazz and funk! Then we played on a few CD's produced by Kip Hanranhan in New York.

M5: You're recording and touring with Chie Ayado, in Japan. How long have you known her?
JB: I've been working with Chie off and on since August 2002.
M5: What is it about Japan you like and when was the first time in
your career you've played there, and with whom?
JB: The first time was in 1980 I think, wow! It was my first trip out of the country and it was with Zola Taylor and the Platters. I enjoy the quiet chaos of Tokyo. It's very reflective for me, it is so quiet yet very busy. It is the ultimate yin and yang. Also, the Japanese support the arts, all of them from the most obscure to the most popular.

M5: You recorded with Brian Lynch, a versatile trumpeter who was a member of the Art Blakey's Jazz Messengers and is a resident in the Phil Woods Quintet, among many things. How did the two of you hook up?

JB: Brian and I play in the band that supports Chie Ayado and we also were in a band where we were the only non-Cubans! I've learned quite a lot from these guys about rhythm and how to feel music in my body in a different way. It's important for me to keep learning and finding new ways to express and challenge myself. Brian got a grant to write for a small big band and asked me to produce the CD. He wrote some very difficult music all based on the clave. It will be released on East Works Entertainment Records in Japan, a label I've been producing CD's for over the last 2 years. They also release my records.

M5: You appear on various recordings of other artists and musicians, or composed and arranged. And recorded 5 CD's of your own now: Nuances, A Change of Heart & Cauldron (produced by Walter Becker), 10/10: Tribute To Thelonious Monk (duo with guitarist Steve Cardenas) and Surfacing. The role of a pianist and keyboardplayer for others, as well as a composer and performer of your own work: can you try and explain these two different angles, being a musician as part of an ensemble and on the other hand, your own work, what's the drive or feel of it? Are there plans for another CD of your own?

JB: I find it more emotionally challenging to make my own art, be it CD's, gigs or whatever. As a side man you don't have the baggage of the club owner, whether people will show up, will the musicians have fun and dig it, will the record company promote it...the list goes on and on, therefore my goal is to be as loose as I am on a side man gig as I am on my own gigs. I love creating, composing and thinking of new ways to play and now I even enjoy practicing!
I'll be recording a new project in February. I want to do more of a street record this time. Funky, electronica with a jazz rhythm section. I'll record in LA and New York.

"Nuances" is a solo piano record. Kind of a classical/ impressionist feel to it. It was released in May 2004 in Japan on EWE and will be released in March 2005 everywhere else.

M5: You recorded with former Police guitarist Andy Summers. What was that like? Was it meant to be for a recording only or did you play together as in promotional concerts for the CD?

JB: I actually co wrote over half of the songs and arranged about 80% of the project and got absolutely no credit. I have nothing to say about Andy Summers. Remember that old saying: If you can't say something nice about someone ... don't say anything ...

M5: The Steely Dan connection, the Walter Becker solo performance back in 1995, San Francisco, at Slim's. The SD fans would love to know about that evening and what it was like if you can still recapture it. Or can you share anything about your collaboration with Walter Becker and in what ways he may have influenced you, perhaps regarding to music or life itself ...

JB: I started working with Walter when he was producing Rickie Lee Jones. I recorded about a week with him when I got the call to play with Miles. By the time I got back he was through with the project! We kept in touch and he actually got me my first record deal with Windam Hill. He produced my first 2 records. Walter is so patient. At that time it was fashionable to use machines and lots of overdubs on jazz records. He convinced me to use a live band even though I was doing a contemporary funk CD, songs I wrote when I was with Miles. So, they had this Tutu/ Amandala feel to it. He is also so good at hearing the rhythm section and also making "left turns" in the music. Not to mention being a genius songwriter and great conversationalist. We had a lot of fun making his record in Maui. At one point we got "cabin fever" spending so much time in the studio dissecting tracks under the microscope, we felt we were working in a lab, so we got our rain ponchos and pretended they were lab smocks! We laughed for days...
After Walter finished 11 Tracks of Whack he booked this gig at Slims in San Francisco. Seems to me like it was some sort of benefit, I really don't remember. Anyway we all met up in San Francisco and rehearsed for a few days and tried to figure how we could adapt the record for a live gig. Bob Sheppard was there too. I think Walter had a good time because he really likes to be in bands and for everyone to have a voice. I think that record is probably the most creative of all the records they did since they broke up back then. You know, he listens to all kinds of music. During the time we were in Maui recording, he would play Thomas Dolby, The B 52's, Red Garland, and Hawaian ukelele songs! Truly an explorer.

Sittin' in with Steely Dan, L.A. 2003 i>

M5: You've met and worked with numerous musicians, ever since you were young. Looking back, are there any musicians who really made a mark in your life, something you perhaps only realize now?

JB: I spent almost ten years playing with Freddie Hubbard. Guys like that can make the whole band sound great, it's like they command you to listen. Miles was like that, my ears were never so good as when I was with him. I felt I could hear anything. I learned how to sample and play samples from Jon Hassell, and how to play within the pallet of the sound. Chaka Khan taught me the value of humping on the one and how listening to a great singer can make you play in the pocket. Donald and Walter taught me how to play parts night after night and make them feel as though you just made them up.

M5: What music do you listen to yourself, i remember you like Bjork, are you keeping track of nowadays music, popmusic and such or are you focussed on jazz?
JB: Right now I'm listening to The Alban Berg Piano Sonatas, Bebel Gilberto, Herbie Hancock's Sextet bands and Fiona Apple, I am a fan of Jon Brion's producing.

M5: You also did TV work as in scores for commercials, series and movies, both as a -featured- player or composer. To name a few, Cheers, Family Ties, Star Trek, A Bug's Life, Finding Nemo, Godfather III. I see the name of Thomans Newman a lot, most recently the 'Angels in America' film ...
What is it like to be working in this particular field of expertise?

JB: Film and especially working for Thomas Newman is great because you get to invent a new style for each film. It's also inspirational to get the influence of the characters and story when you compose.

M5: What would you rather choose, ambition or passion?

JB: Can I choose passionate ambition?

M5: Besides music, what else are you passionate about?

JB: Raising my daughter. I have little time for anything else. And I was passionate about Kicking George Bush out of the White House!

M5: Any countries or parts of the world on your list you'd like to visit or tour?
JB: I'd like to spend time in Brazil. I love the marriage of harmony and rhythm they have, as well as the people, they're so warm. I want to record a project there. I also want to go to West Africa.

M5: Do you think it only gets better, as time progresses, being a musician?

JB: I definitely think so. Can you imagine if Coltrane were still alive. Stravinsky wrote amazing music the older he got.

Flaunt The Imperfection
Tuesday, December 21st 2004 - 07:47:56 AM

http://www.herointimes.com/ dec04/flashback.html

A recent article about Steely Dan, intellect versus passion and heroin ...

And regarding the picture of John Beasley above: It's bassist John B. Williams, John Beasley and drummer Roy McCurdy, Jazz Alley, Seattle WA, November 2003!

Both pictures courtesy of www.johnbeasley.net

Third World Man
Tuesday, December 21st 2004 - 06:47:20 AM

http://www.blujazz.com/ bio_Erickson.html
Jazzpianist John Erickson's CD 'And So On' has a version of Steely Dan's Third World Man. But do listen to samples of the entire album, as well as his first release 'Contemplation'!

David
Tuesday, December 21st 2004 - 05:09:37 AM
Atom Bomb is...da bomb!

angel
Monday, December 20th 2004 - 07:59:18 PM
Anyone listen to U2's latest, with that gnarly guitar work on Vertigo? Worth a listen, in my book. :-)

Revival of the Fittest
Sunday, December 19th 2004 - 05:38:43 PM

http://www.allaboutjazz.com

In PQ's quarters, The Truth According To Steely Dan there's talk about musical taste, CD collections, superiority and the neverending discussion whether Steely Dan can be branded 'ditto' along with groups like Pink Floyd, Yes, Deep Purple etc etc for reasons that would build the highest Tower of Babel ever. I like the expression 'Stepford Dan', by the way!
Something else became clear in that particular thread, one can't possibly chase each newly released album or cd out there because there isn't time to do so. In the vinyl days it seemed easier to discover 'new' musicians, we read the liner notes or checked the credits for each song and followed this yellow brick road built from session musicians who worked both the East Coast and eternal sunny strips in the L.A. area. And anything in between!
We listened to friends, the radio and trusted recommendations or waited for our gut to act up in a compulsive need to make sure we'd go out there and buy that record or cd. This rush or urge seems to fade as time gets a hold of us.
So we stick to the things we know. And we see the musical universe as we knew it grow into a wilderness we find hard to access without the right passwords. We try to keep up sometimes, but feel like drowning because modern means of communication provide us with an armada of gifted talents, musicians, visions and ideas.
And we can't always rely upon reviews or critics. Personal taste or preferences are still the best guidelines to follow in this quest for music, right?



I was deeply moved by the voice of Renee Olstead. Because she's G O O D. To me she symbolizes this message, there's hope for the future of that good 'old-fashioned' music because she likes it all, from AC/DC to Etta James. I've read various reviews here and there, some were envious, some were sceptic & cynical and some were spontaneous from the gut and truly supportive of this young talent.
Because of this Renee Olstead i learned about other very young artists and what the heck, yes, let's devote a little more time in researching this because it's worth it. Who are these youngsters and what makes them tick?



One can easily feel the power of the music industry weigh in but even American Idol 'produced' a young one, John Stevens who brings us right back in the era of fifties & sixties pop, Frank Sinatra and big big big bands. Wow. And he's only 17.



I see something very positive in all of this, because it reminds me of the eras i was fond of when growing up. Those decades when jazz and crooning also meant american pop with grit, backed up by big bands, fine arrangements and orchestration and craftmenship. Good old American Entertainment,
for millions to witness and enjoy, not just in the States but abroad as well. Movies and musicals were made, filmed with splendor and audacity. Jerry Lewis on screen as the usual nutcake in Cinderfella, featuring Count Basie's band including the Count himself. Doris Day was still in her early teens when she sang with big bands. Faster than gradually she became popular and successful with songs such as Sentimental Journey. And now this Peter Cincotti recorded Bali Ha'i from the musical South Pacific, written by Rodgers & Hammerstein.
It seems as if the treasure of that enormous & artistic musical legacy has finally found its way back into the world, profiled high and eminent this time around. And noticed by the younger generations. I can only hope these young artists will make the 'right' choices, choose the 'right' people to support and accompany them in their continuous journeys. For now, i'll enjoy their music as it comes.


So amidst all of the mayhem we endure anno 2004, going on 2005, there's still a FEEL GOOD sense of 'reality' and innocence to be experienced!


Sweet Fifteen!
Saturday, December 18th 2004 - 09:08:38 AM

http://www.reneeolstead.com/
Once you click the link above, Renee Olstead will bring you her very own Summertime (mind the 'Big Spender' nod towards the ending of the song!). You can also listen to the other tracks of her 'debut' album while browsing her website.
This girl is only fifteen years young, but she sings with an attitude and voice that will certainly make you forgive her for having had Celine Dion as a role model.

Renee Olstead appears to be an heiress to what Julie London, Doris Day, June Christy, Patti Page or Peggy Lee owned in their glorious days and misty era of smokin' jazz, big bands, crooning, fifties pop and vocal elegance. She sings her American Songbook with such contemporary soulful instinct, it's real stunning to establish she's 'just' fifteen and even fourteen when she recorded this album. This could very well be the girl who'd sing her spell and drive her relative on the edge of crazy in 'Cousin Dupree' !

The only original track 'A Love That Will Last' carries a typical Pat Metheny moment and will definitely appeal to Norah Jones listeners. Covering Maria Muldaur's 'Midnight At the Oasis' stands tall enough next to the authentic version.
For a major-label debut album this is not bad at all, although i would have loved to hear more 'spunk' in the musical arrangements or performance, like in 'Meet Me, Midnight'. More spicy sparkling horns in other tracks would've really matched and counterparted this Siren's tempting voice.

Her album features Chris Botti, as well as the Canadian vocalist/pianist Carol Welsman. Also remarkable is a duet with the very talented New Yorker Peter Cincotti, who at the age of 21 can also be seen as a promising musician for the present and future. A slight Dan reference here, Rob Mounsey worked as an arranger for Peter's 'On The Moon'. Other musicians on the album are: Rick Baptist (trumpet), Dennis Budimir (guitar), Don Shelton (sax), Chris Dawson, Billy Childs (piano), Brian Bromberg (bass), Joe LaBarbera, Vinnie Colaiuta (drums).

lol
Friday, December 17th 2004 - 07:08:59 PM


boudoir, what boudoir? that pose says it all, right?

angel
Friday, December 17th 2004 - 06:57:49 PM
Great shot of The Donald!
(I know, I know, take that comment to the boudoir.) :-)

SIS Archives
Friday, December 17th 2004 - 05:27:13 PM


Washington Zookeeper here&there Mon Dec 16 11:54:03 PST 1996

OK Kid Charlemagne. Here's a parody for you. It's based on a theory I have as to why my two daughters dig SD. The infant exposure factor, and as you are in your teens I'm sure it may well apply to you too. JUNIOR DAN THEORY to the tune of "Caves of Altamira" music by D.Fagen & W. Becker / lyrics by W. Zookeeper / Do you recall when you were small / Dan on the turntable? / Punk was clearly not for you / Walt and Don were far more able / You would climb out of your cot / With a rattle in your hand / And hide behind your Daddy's speaker stand / On the table an old used diaper / In a faded yellow green / Listnin' to a worldly wonder / Too young to know what it mean / Now you're older, found the layers / In the lyric and the key / You may be young but still you are / A fan as real as me / Before you grew when you scribbled on the wall / With a pack of ol' kiddies crayons / You heard them call / And soon you knew it all / Just a kid you understood / Can it be this very child / Could be the very same / Growing up with Steely Dan / His tastes will never wane / Nothin' heard but Royal Scam / Can you see what has been done? / Memories wash over him / Now he comes and joins the fun / rep. chorus twice...

Curious Cat
Friday, December 17th 2004 - 05:04:32 PM
Yes, how about Q's book, tell us something more!

Reader
Friday, December 17th 2004 - 03:06:19 PM
From Q's book: "You like Steely Dan?" "He's OK."

Blood, Sweat & Tears
Wednesday, December 15th 2004 - 02:24:08 PM

http://www.davidclaytonthomas.com/ font>
Blood, Sweat & Tears have been around for 35 years and besides the Dan reference in member Georg Wadenius, their music is outstanding and relevant in many historical perspectives, music-wise spoken.
Thanks to Clas, who's into B, S & T while @work!

Click for a B, S & T biography ...

Bernard Kerik
Wednesday, December 15th 2004 - 05:31:02 AM
Yes we do.

Rajah
Wednesday, December 15th 2004 - 05:22:42 AM
I give in, you girls are ball-busters. Men make mistakes, OK????

Aja
Wednesday, December 15th 2004 - 02:48:37 AM
I agree with Gretchen. Kerry is definitely a WASP, and that was used by the Bushies to alienate voters in the Red(neck) states......


Aja

Gretchen
Wednesday, December 15th 2004 - 01:43:14 AM
David, darling, I beg to differ, but WASP's don't usually speak substandardly. In fact, "substandard" is a condition which affects any class, race, creed, religion or ethnicity. The conventional "WASP" is usually well educated, well mannered, humble, honorable, and thrifty, and most often earning an average salary. I am not talking radical fundamentalists or elite rich here, I'm talking just good old fashioned American working-class Protestants, whether they are Episcopal, Lutheran, Presbeterian, etc. To call our "President" a WASP is like calling a NASCAR a luxury vehicle. Perhaps his father was of that ilk, albeit the elite version, however W. is certainly not following in those footsteps.
G

David
Tuesday, December 14th 2004 - 08:33:56 PM
Clas, you Scandinavian schmendrick, we can't keep this up, people will say we're in love.

America is a corrupting influence, of this there is no doubt, one of the side-effects of capitalism. We are a nation of merchants, shopkeepers and snake oil salesmen with very little shared cultural history. Diversity -- that we have in the Blue states, so much so that this backlash of gnarly neoconservatism we're presently suffering through appears to the WASP Red states as a safe white haven. The Blue states' world view generally extends only so far as our borders. WASP Americans overwhelmingly speak only one language (usually substandardly), know nothing of world history or politics and have never left the confines of the continental U.S. Until that changes, we will continue to be the deeply divided populace we presently are, half of us hiding behind the couch while tossing grenades all over the living room.

So when you think of 2005 America, Svedese, think of us as two very different Americas and viva la revoluzion.

Ferenzik Lounging
Tuesday, December 14th 2004 - 09:07:25 AM

http://www.ferenzik.com
They're back from their Japanese tour. Todd Rundgren and his band ( John Ferenzik, Jesse Gress, Kasim Sulton and Prairie Prince ) now have some time to work on their own projects until the next Rundgren experience is scheduled. Who knows we might even learn more about whether there are things to expect from Donald Fagen and Todd Rundgren working together?

John Ferenzik updated his website and is always busy:
I am working on new material for a pop cd, and also another
instrumental cd. No release slated for either, just yet.

He doesn't only play piano and keyboards, the guitar has also always been one of his favorite instruments. He's passionate about one guitar in particular:

I LOVE my Reverend guitar. It's a "rocco" model, with coil taps for the pickups so i can get either single coil snarks or humbucker moans out of the thing. It's extremely versatile. Fender guitars and Danelectro guitars are particular favorites of mine - and the Reverend incorporates the best
aspects of those designs. But it's not a carbon copy. The guitar can sound twangy for country or dark for bebop, or anything in between. The workmanship is terrific.